Use our thorough list of EMI shielding companies and suppliers in Connecticut to examine and sort top EMI shielding companies with previews of ads and detailed descriptions of each product. Any EMI shielding companies can provide EMI shielding products to meet your company's specific qualifications. An easy connection to reach EMI shielding companies through our fast request for quote form is provided as well. This source is right for you whether it's for cable shielding, magnetic shielding, or any other EMI shielding needs.
Waterbury, CT
|
203-575-5700
A global leader, MacDermid Enthone manufactures high-performance coatings and chemicals for the electronics and surface finishing industries. Our electronic processes are used in aerospace, automotive, printed wiring board, semiconductor and other industries. Contact us for your EMI shielding needs.
$$$
Bloomfield, CT
|
860-243-1122
Since 1995, we have manufactured high-quality and conductive fabrics that protect people and equipment from electromagnetic interference (EMI) and static discharge. Our technology is some of the most advanced in the industry and we work to stay a leader in the industry. We are top of the line in creating the most revolutionary products on the market. For more information on our company, give us a call today!
$$$
Danbury, CT
|
203-744-7265
Since 1963, Vanguard Products Corp. has been providing high-quality products and services such as EMI shielding, ESD shielding, EMI gaskets and EMI/RFI shielding. Due to new innovations, our products have become known as some of the best conductive materials in the EMI shielding market.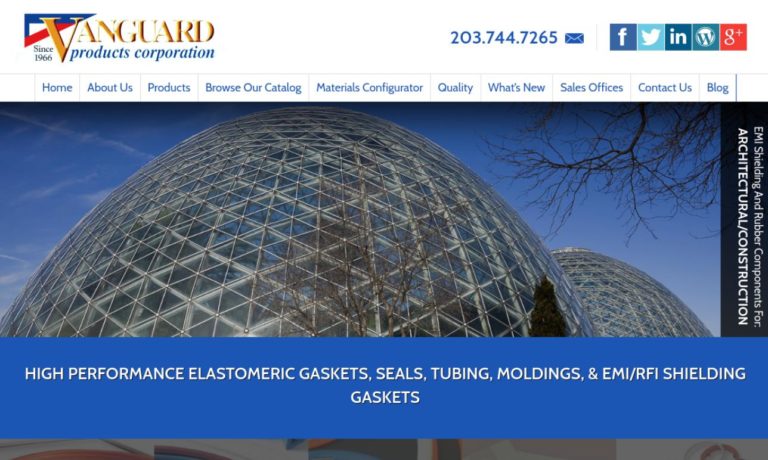 $$$
Companies Serving Near Connecticut